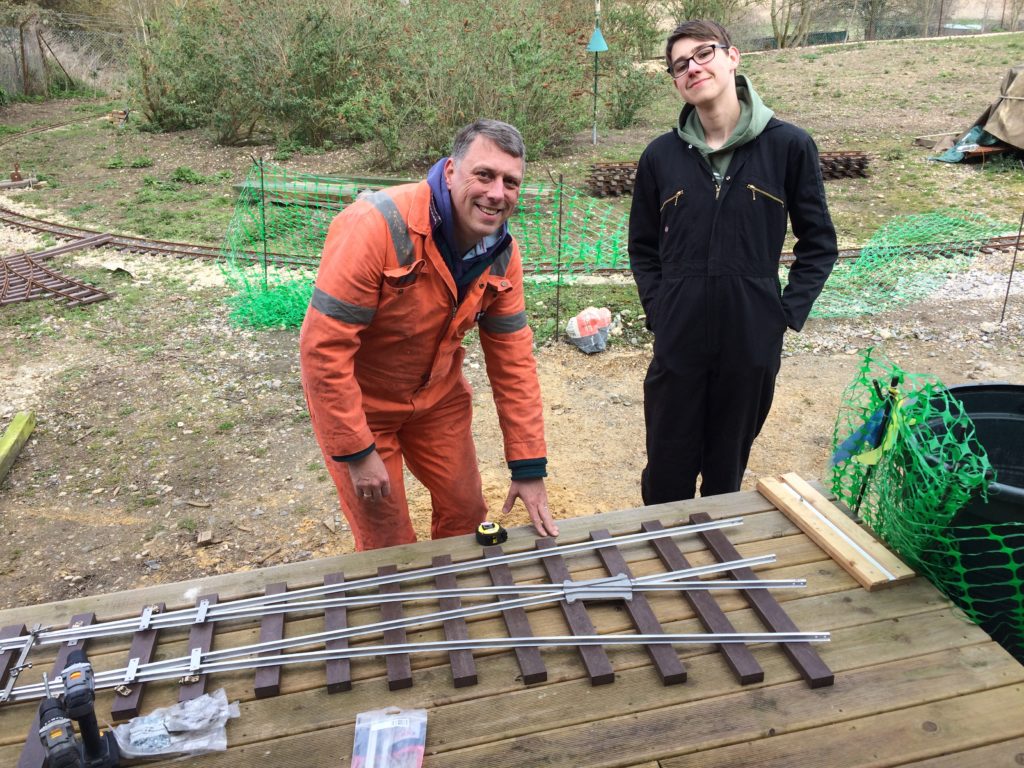 In preparation for the first Open Day on April 20th Richard and William  are assembling some points for a BVLR siding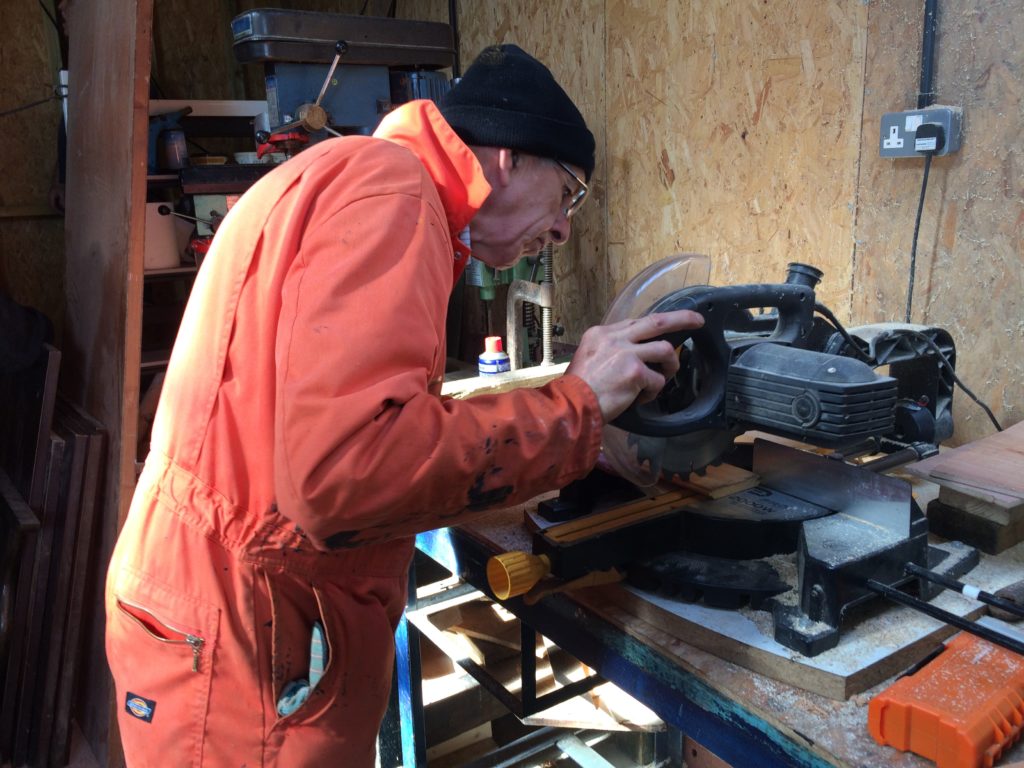 Bob at work in the Engine Shed workshop on a component for the BVLR platform canopy.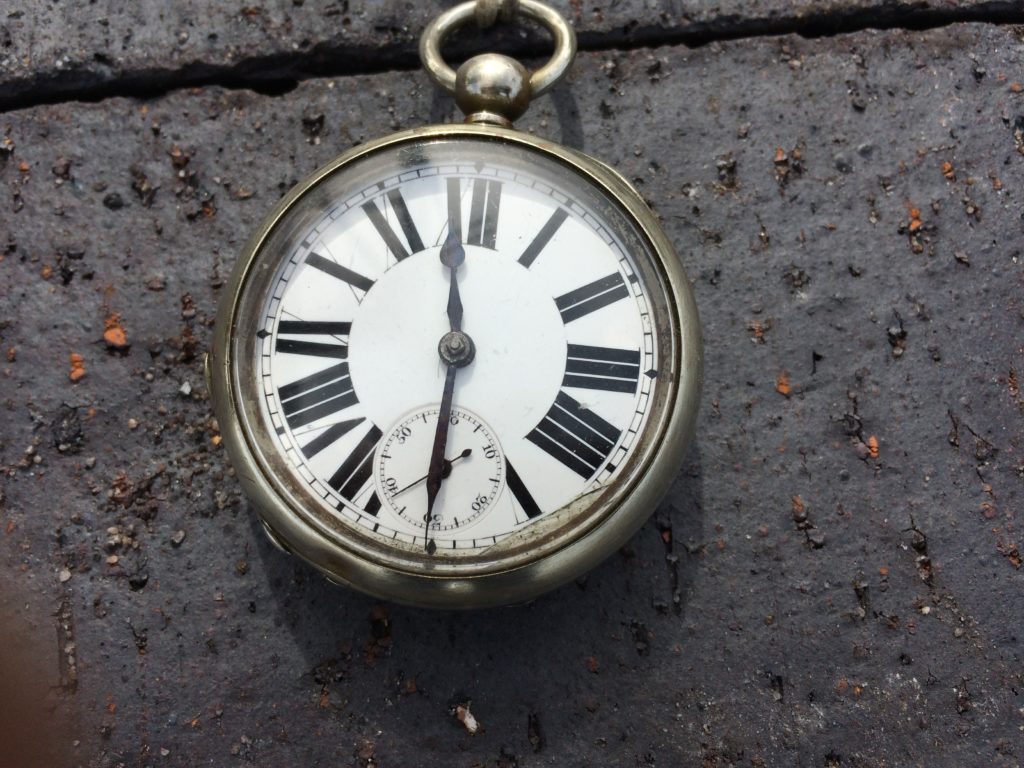 A working Southwold Railway pocket watch just acquired. It is inscribed on the back "J.SMYTHE  SOUTHWOLD RY".  That name does not appear in the list of station masters in the new book by Rob Shortland-Ball so I wonder if anyone can identify who this was and what he did.
This new book "The Southwold Railway 1879-1929 – The Tale of a Suffolk Byway"  is being launched at Southwold on Wednesday 10th April at 2.30pm at Steamworks in Blyth Road, and later at the Electric Picture Palace in Blackmail Road, Southwold at 7pm. Both events are free and the author will be there to sign copies of this really excellent book.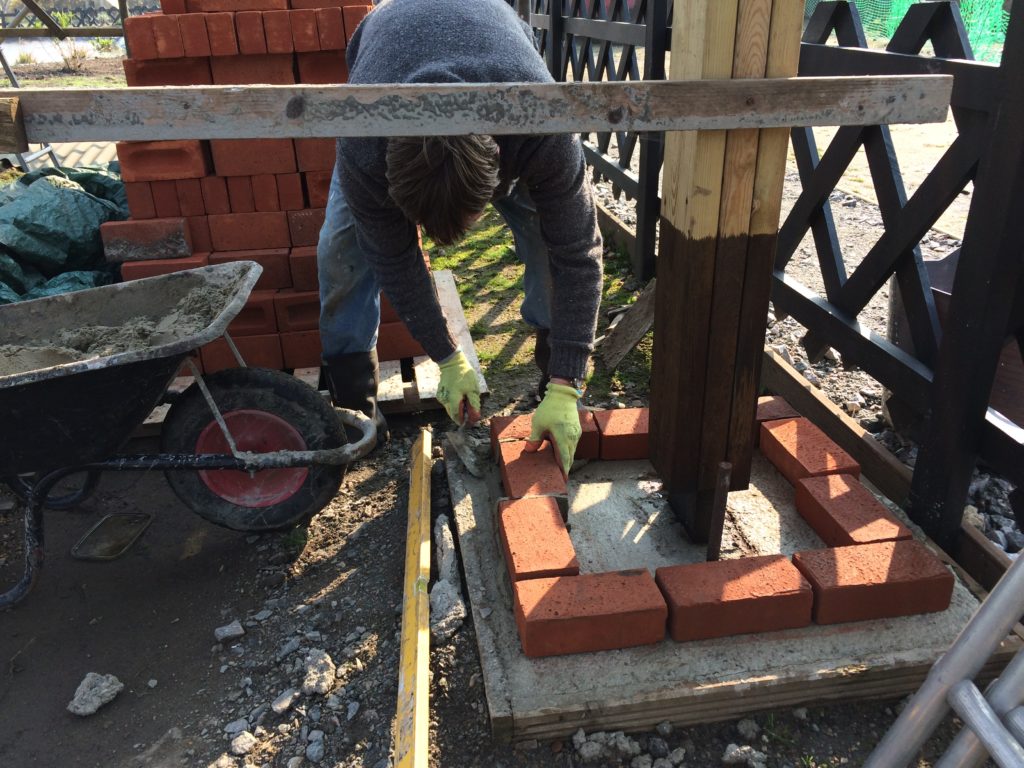 Frank Palmer is building the brick piers at the bases of the four columns  of the BVLR platform canopy.
John Bennett 9.4.19.