With apologies for the delay since the last post, here is an update on what has been happening throughout the last couple of months here at Southwold.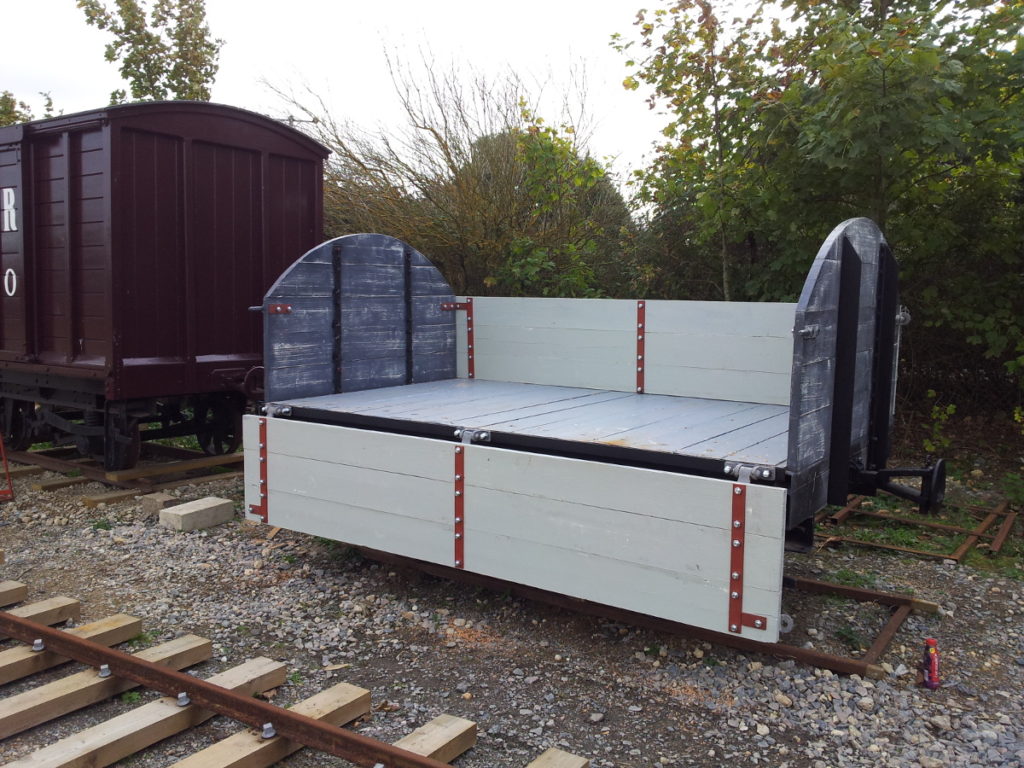 Replica SR wagon 41 has now gained some sides! Work is continuing adding the metal strapping to the curved ends and the top of the side doors, after which a further coat of protective mid-grey paint will be applied, followed by black paint to the strapping and lettering in due course. It was also customary to fit protective axle box 'S-irons' to the solebars so that the doors wouldn't crash down and damage them. There were usually two metal reinforcement plates on each side to protect the woodwork against the aforementioned protectors too. Wagon 41's doors are presently a very tight fit, so there's no urgency at the moment to fit these protecting pieces prior to completing the paintwork.
This latest vehicle in our Heritage Train has now been transferred to the second running line from the engine shed and been coupled up to Peter Nicholson's Simplex loco – No.5 MELLS – for a spot of shunting (with replica van 40 also in view at the rear of the shot). The first train to run in Southwold since 1929!
MELLS looks a trifle 'distressed' at present, but this is purely because it has been sanded down prior to receiving its gloss top coat (G.E.R blue), red lining and bespoke brass number and name plates. We even have a stock of Adnam's bottled Southwold Railway centenary ale should we need to crack a bottle over the buffer beam when it's finished.! Both loco and wagon are now safely inside the shed, so painting can go ahead whatever the elements may throw at us.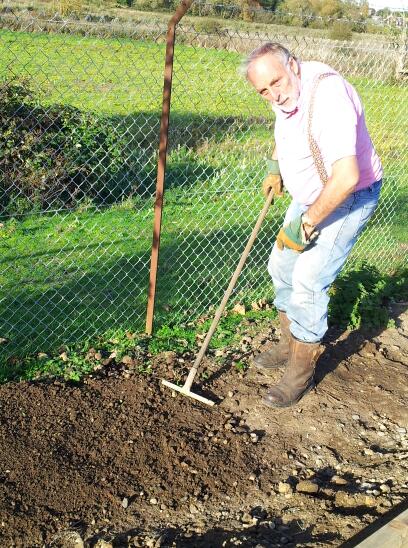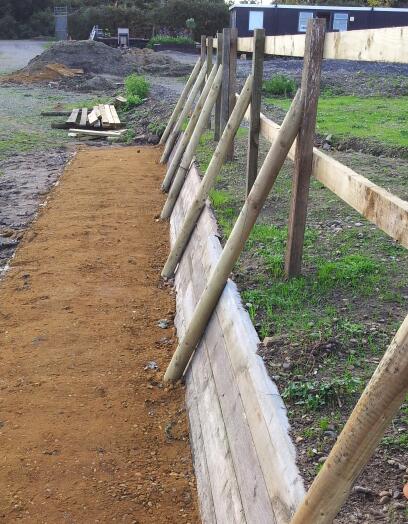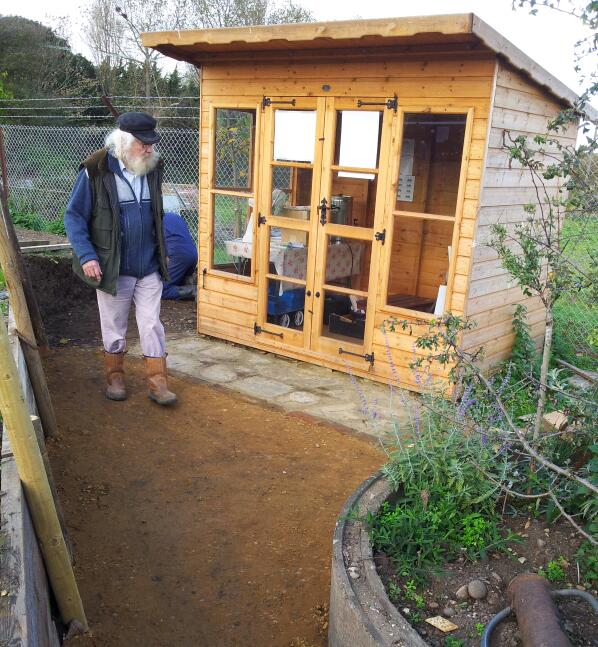 Elsewhere on site, work continues with the sub-base for the remainder of the BVLR 7¼" gauge circuit of the 'lakelet', while John Barber and his team have constructed a nifty retaining wall adjacent to the car park and summerhouse, and constructed a splendid patio from recycled York stone that was discovered in the imported topsoil. The lawn area has also been extended and grass seed sown, while Len has tidied up the raised sleeper bed as we all make the most of the reasonable weather before the clocks change at the end of the month. What is even more interesting, perhaps, is that we stood chatting by the car park overlooking the neighbouring plot of land and saw bits of what appeared to be Southwold Rail in evidence – possibly part of some former fencing. Intriguing!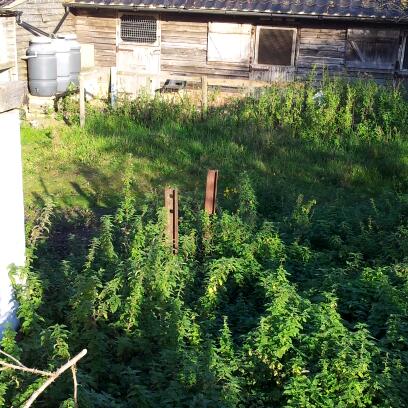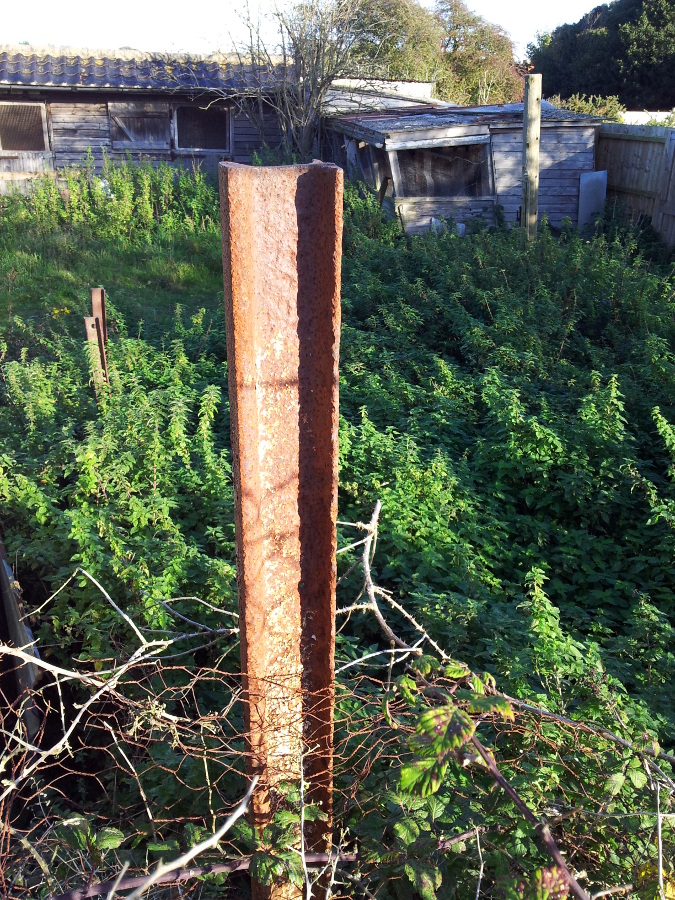 Autumn progress at SteamWorks