The Southwold Railway was a 3-foot gauge line running between Halesworth and Southwold in Suffolk, England, a distance of almost 9 miles. Opened in 1879 and closed in 1929, it is remembered for its tall-chimneyed steam engines, long six-wheeled coaches and its steady work over 50 years; helping Southwold to grow into the town it is today. Little remains today except for most he trackbed, a single van body, one building, and a few bridges.
The Southwold Railway Society was formed in 1994, becoming a Charitable Trust in 2006: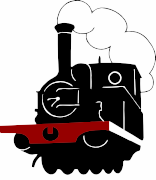 The Southwold Railway Trust exists to promote awareness of the heritage of the old Southwold Railway (which closed in 1929), preserve any remaining artefacts of the railway and instigate re-instatement of the railway as a local community & public amenity connecting Southwold to the main line at Halesworth.
Company Aims: The Southwold Railway Trust…
is determined to build an operating railway on part or all of the original Southwold Railway trackbed, and will therefore continue to pursue such re-instatement until that end is attained
will to this end (as opportunity arises and where practical) purchase or otherwise acquire any sections of the original trackbed that become available
will promote, enable and provide environmentally-friendly visitor access to the Southwold Railway trackbed (e.g. guided vintage bus tours between Southwold & Halesworth), and also by promoting public access along the trackbed for walkers and cyclists
will promote the memory of the SR and foster wider interest therein.
will research, collate and add to the information about the SR, augmenting our existing collection of artefacts and memorabilia in anticipation of the establishment of an Accredited Museum at Wenhaston, or other suitable site
will publish and otherwise disseminate information via displays at exhibitions and other public events
will initiate and promote other such activities as may be determined.
In July 2003 we devised a plan to reopen the whole Southwold Railway, firstly as a local transport system to help manage summer traffic by incorporating a Park & Ride scheme, and secondly as a tourist line. After public consultation, an adjusted route was published in August 2005, forming the basis for a planning application in March 2007, which received much local opposition from some quarters and was later rejected (although a separate application for a small theme park in Southwold was approved but could not be implemented).
However, we still believe that such a scheme (utilising a heritage train service to reduce the scourge of excess traffic in narrow streets) would be a considerable asset to Southwold. A carefully-managed and fully accountable tourist line would enhance environment, landscape, access, and historic value of the entire area by providing appropriate and sustainable transport within the Blyth Valley.
Membership currently stands at over 500, and Trust activities include:
Purchasing the original Southwold Railway trackbed to preserve it for transport use: the first section (at Wenhaston) being acquired on May 1st, 2013.
Planning and preparing to undertake the re-creation of Wenhaston Station close to its original site; along with a half-mile of 3-foot gauge track mainly on the original alignment towards Blythburgh.
Building a replica 2-4-0T Sharp Stewart locomotive – No.3 BLYTH – along with its Heritage Train consisting of carriage, covered van and all-purpose open wagon.
Developing our visitor centre at Steamworks in Blyth Road, Southwold incorporating a working railway.
Staffing and supporting the SRT shop at Steamworks, thereby raising the profile of the railway by selling publications and merchandise to support funds.
Regular Southwold Railway related activities such as trackbed walks, talks & shows, Annual Dinner, and our biennial Model Exhibition.
Publishing our quarterly Newsletter, with historical articles and current information.
Also publishing the SR Trackbed Walk booklet, along with other appropriate books, leaflets and pamphlets.
Visiting railways and other related venues e.g. Mid-Suffolk Light Railway, Long Shop Museum.
Researching the history of the Southwold Railway.
Increasing local knowledge and appreciation of the Southwold Railway by, for example, clearing the foundations of Walberswick Station  and installing a commemorative seat, appearing at exhibitions, and re-laying some three foot gauge track on Bridge No 2 at Bird's Folly, Halesworth. In 2015 this included an archaelogical clearance of the base of Halesworth engine shed.
Membership costs £15 annually; Junior membership (under 15) £7.50. Click here to use our secure online form to join us today!.